Welcome to PROVA Academy, your instant access to easy-to-follow, educational, installation-based videos on your time for pro-preferred PROVA products and systems.
From waterproofing and underlayment to shower base design and best practices, it's all right here.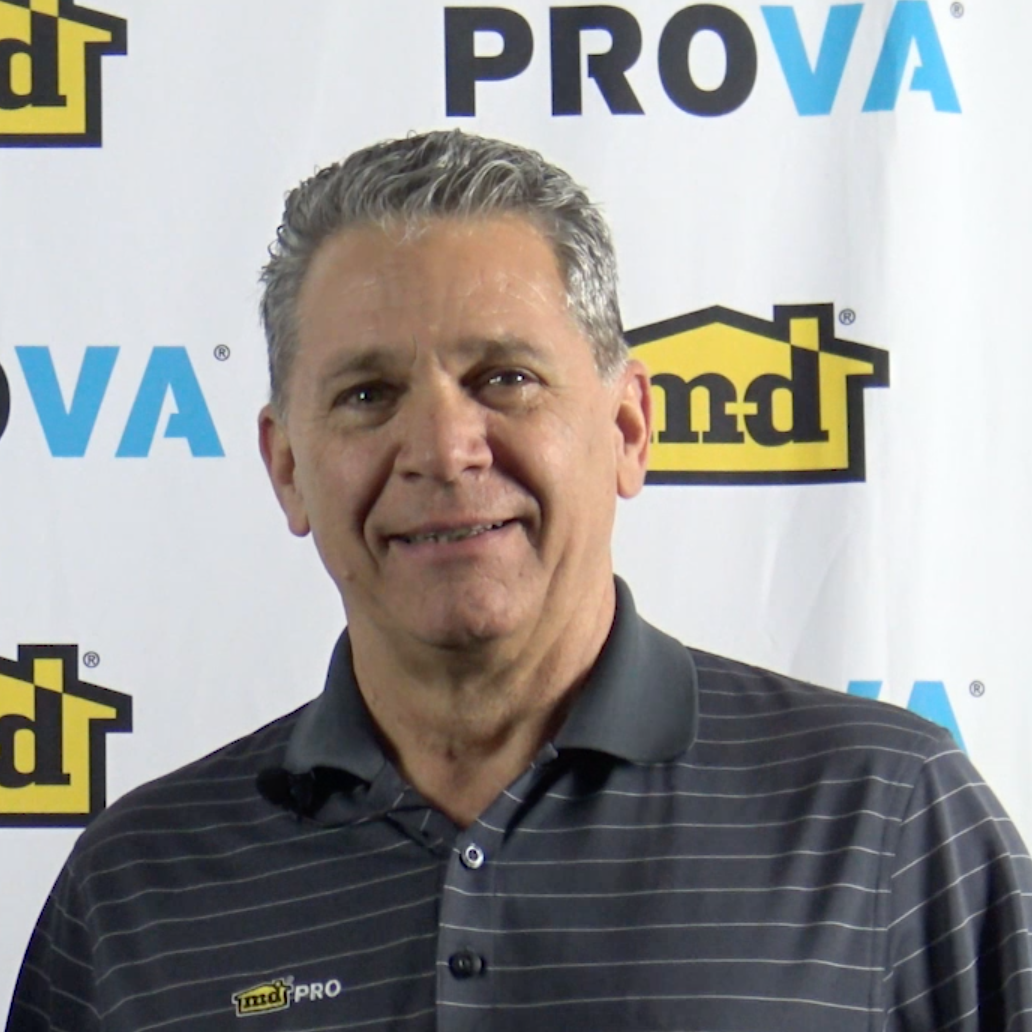 Duane Farley is the Canadian Installation & Technical Specialist for PROVA products. He began his career in the flooring industry at just 10 years old!
Duane started working with his Dad at their family-owned company "Farley's Flooring" where he began to learn the ins and outs of the trade. At age 25, Duane started his own company "Peel Flooring" where he quickly learned about and developed a passion for ceramic tile installation products. By age 41, he made his way into sales and technical training for various tile installation product companies.
Duane has seen it all and has played an integral role in the industry shift from traditional mud beds to the new waterproofing systems.
As a professional installer with over 45 years of experience in the industry, his background & knowledge coupled with his role in the development of PROVA products is sure to bring you new insights!
Shower Base Designs
Designing and installing custom, failure-free shower systems doesn't have to be a challenge.
Learn about the exceptional technical features, benefits, and simplified installation processes offered by the PROVA® line of modular shower bases – PROVA PAN®, PROVA PAN-MULTI®, and PROVA LINEAR PAN®, along with their appropriate extensions and drain components.
Master the installation of different pan systems and create any design configuration you can imagine, for applications of any size — curbed, curbless, and linear options, too.
The possibilities are endless!
Optional Building Elements
Explore your options. Uncover how PROVA® products can help you effortlessly install optional building elements to improve the design and functionality of spaces before waterproofing.
Learn how to build rectangular, angular, and floating shower benches using PROVA BOARD® PLUS and PROVA SEAL™. Discover how to heat a shower floor and bench using a combination of PROVA FLEX-HEAT® and heating cables of your choosing.
See how easy it is to finish and protect tiles with PROVA TILE EDGE® finishing solutions. Learn how to build a custom-size niche using multiple PROVA NICHE® and combining them to fit your design.
Get spoiled for choice with these options and more!
Waterproofing
The proof is in PROVA® Waterproofing. Dive deep into learning about the exceptional technical features, benefits, and simplified installation processes offered by PROVA® Waterproofing products — PROVA BOARD® PLUS tile backer board and PROVA MAT® waterproofing membrane.
Re-emerge with an understanding of the various ways PROVA® waterproofing products and complementary accessories make it easy to waterproof shower systems and surfaces in wet areas.
Explore their benefits over other installation methods, such as liquid-applied waterproofing membranes and concrete boards and discover various applications for our tile backer board including use on walls, backsplashes, countertops, gas fireplace surrounds, tub surrounds, showers, and more!
Tile Underlayments
Learn and master different tile underlayment systems. In this segment, get up close and personal with PROVA® Underlayment systems — PROVA-FLEX® and PROVA FLEX-HEAT®, designed for on- or below-grade installations.
Discover the quickest and easiest way to produce an ideal surface for tiling floors in wet or dry areas. Learn how easily PROVA FLEX-HEAT® can be combined with radiant floor heating cables to add a touch of comfort and warmth to your upcoming project, plus how effortlessly the studs of PROVA-FLEX® can be filled with mortar with just one trowel pass!
This and much more are in store for you.
Best Practices
Discover how PROVA® can help you mitigate failures on the job.
Join Duane Farley, Technical and Installation Specialist, PROVA® and M-D PRO®, as he discusses and explores some of the most common challenges installers face when completing projects with tile installation products and the best ways to avoid them.
Review real-world tile installation mishaps and learn how to tackle them with our PROVA® installation instructions designed to promote efficient processes that ensure product performance and prevent typical installation errors.
Gain insights into different mortar types and become familiar with our warranty program for PROVA® products and systems.
Need more installation assistance?